Ready To Slim Your Waist, Burn Belly Fat, And Correct Your Posture All With An Amazing Comfortable Fit?
Shave inches off your waist and finally get the results you deserve with this Waist Trainer Sweat Belt.
If you've been wondering why your workouts aren't giving you the results you're hoping for, it may be because you're still using traditional gym clothes. This women's Waist Trainer Sweat Belt, on the other hand, will make you sweat up to 10 times as much while training your waist and helping you to look even better in the mirror.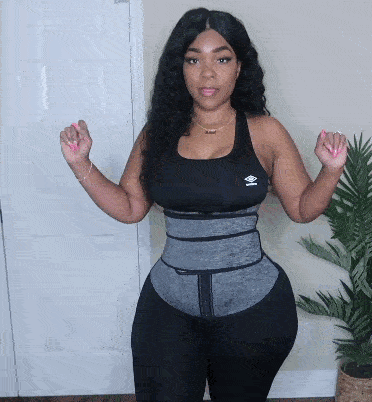 Crafted from a polyester/neoprene blend, this belt is as elastic as it is comfortable, while the game-changing double-layer compression design covers more of your waist than ever before. Boost your metabolism, control the size of your tummy, and eliminate more toxins with this stylish, effective, and ultra-comfortable Waist Trainer Sweat Belt for women.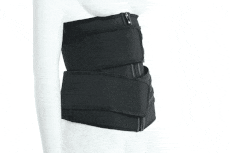 You can't go wrong with our Waist Trainer. These babies helped thousands of customers get extreme and fabulous results. Our waist trainer will not only let you experience the support and coverage of a classic waist trainer but also the flexibility, adjustability and comfort of a sweatband.
SWEAT PRO® BENEFITS
✅ SWEAT 10 TIMES MORE THAN USUAL
This Sweat waist training vest will help you eliminate toxins, speed up the calorie burning process, and keep your muscles warm and supported, preventing post-workout fatigue and injuries.
✅ HIGH COMPRESSION & BACK SUPPORT
The Sweat Pro™ Double Belt Waist trainer will not give you any burden, whether you are undertaking aerobic exercise or anaerobic exercise, it will provide great support for your back, abdomen, and chest, and will accelerate fat burning, which is the best choice for you to lose weight and exercise.
✅ PREMIUM MATERIAL
Made of quality neoprene which is lightweight, comfortable and offers great performance on burning your fat.
✅ ADJUSTABLE
Durable double adjustment velcro closure at the waist to improve compression around your tummy and fit. Don't worry about the velcro falling off when you are exercising, because the velcro and the inner material are sewn together.
Our Waist trainer has a good amount of velcro so that people of different sizes can wear this trimmer belt easily. A lycra belt provides a greater holding capacity for this waist trainer.
✅ 9 REINFORCED ACRYLIC BONES
Built-in is 9 STEEL BONES, that help support and shape your waist with powerful effects! Our waist trainer will help you sweat to eliminate toxins in your body, accelerate the normal calorie burning process within the body, weight loss, and promote postpartum waist recovery.
✅ SMOOTH ZIPPER DESIGN
Durable zippers make the corset fit closer to your body, easy to put on and take off.
GET YOUR HOURGLASS WITH FULL COMFORT
Many people exercise but see very little change to their bodies. Why? No amount of exercise will help you achieve your body goals unless your diet is controlled too.
If you struggle with over-eating, wearing The Sauna Belt™ can diminish your appetite. Instead of eating 2-3 large meals per day, you should feel fuller and may be more inclined to eat more smaller portioned meals throughout the day (eating more frequently can speed up your metabolism).
Persistently wearing your waist trainer and controlling food intake can result in a flatter, more toned and tighter looking stomach region, even when the belt is off.
The Sweat Pro™ is not only great for appetite suppression, but also encourage an improved posture as it forces you to sit/stand in an upright position.
This can result in the relief of back pain and tension that you probably did not realize was caused from poor posture, in particular those who stand or sit for long periods at a time throughout the day e.g. retail, hospitality, office job.
In order to maintain your progress for long-term, permanent results; your waist trainer should be used in conjunction with a healthy, balanced diet and moderate exercise.
SIZE CHART
*If you are in border between two sizes you better choose the next size up.
WHAT'S INCLUDED
1 X Sweat Pro™ - Double Belt Waist Trainer